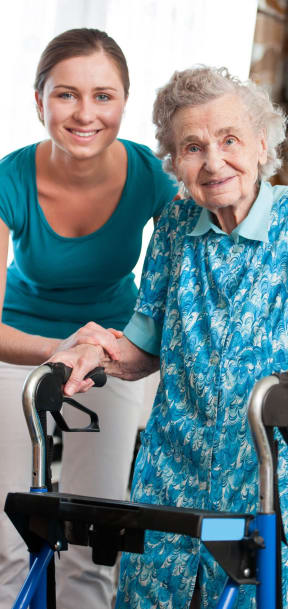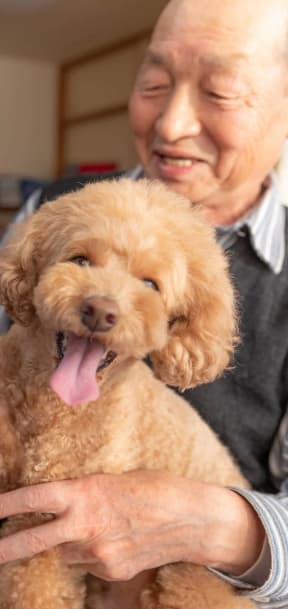 Welcome To
Cogir of Edmonds Assisted Living and Memory Care
Welcome to Cogir of Edmonds Assisted Living and Memory Care – a retirement community that thrives on providing its residents with necessary support and the perfect balance between assistance and independence. Our compassionate and well-trained staff ensure we are a top choice for Edmonds assisted living, memory support, respite, and hospice care services.
Read More

Read More +
Professional help, a family-like environment, and life-enriching activities are what define our senior living options in Snohomish County. Our layouts and amenities have also been tailored to the specific needs of your loved one. Together you can choose between a studio, one-bedroom, or companion suite coupled with WiFi & cable. Housekeeping, including laundering of bed linens and towels, along with trash removal are also included. Residents are invited to engage in various activities, depending on their preference. From yoga, choir, painting, bingo, computer, and classes to bridge, puzzles, billiard games, and cultural outings, everything is covered.
We are aware of the challenges that come from living with Alzheimer's, and our well-trained staff complies with the recommendations of Alzheimer's Association®. Additionally, our community benefits from an open memory care campus including life skills stations and a walking paths in a beautiful secured open air courtyard. Locally sourced and farm-fresh, nutritious meals are a daily indulgence here, too. Not to mention your loved ones will be assisted with their medical appointments and medication management. Moreover, our staff offers assistance with mobility, dining, hygiene, dressing, incontinence, and diabetes while respecting the seniors' dignity. Staying in touch with family and close friends is another priority we place heavy emphasis on, so we encourage family members to take advantage of the Resident Portal. We are also pet-friendly and highly aware of the benefits of the bond created between pets and their owners.
Call us to find out more about our Edmonds senior apartments.
Living Options
A Sense of Purpose Every day
From assisted living to full-time memory care to short-stay respite care, COGIR of Edmonds is a safe, warm atmosphere designed specifically to offer comfort and stimulation to all residents tailored to their individual needs. Residents with Alzheimers disease or other types of dementia are gently guided toward daily success through secured perimeters, walking paths, wayfinding cues and other interactive areas. One noticeably different feature from what is usually found in memory care communities is your loved one is free to walk everywhere within the secured confines of the memory care area including our outdoor flowering and other interactive areas like a vintage dcor-filled reminiscence caf gathering space. COGIR of Edmonds also offers life skill stations, where residents can revisit fond memories of life events like weddings, babies, even veteran memorabilia. In addition, COGIR of Edmonds offers hospice services on an as-needed basis.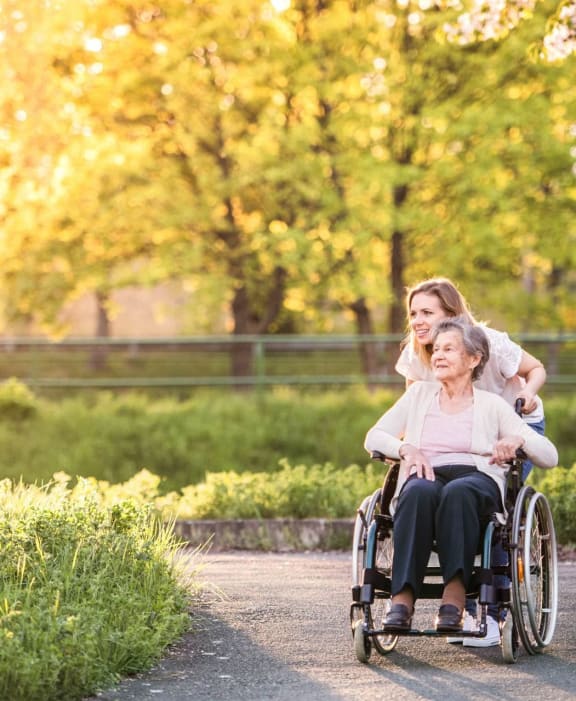 Cogir of Edmonds Assisted Living and Memory Care Photos
An Image is Worth A Thousand Words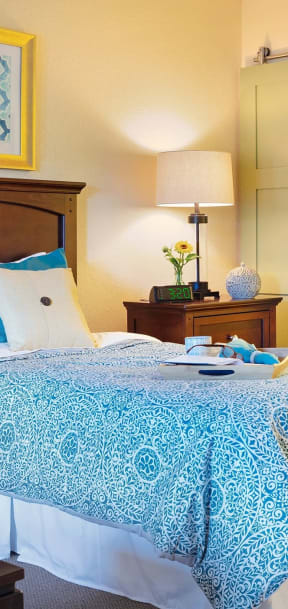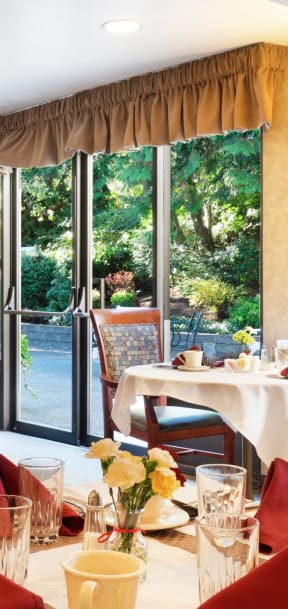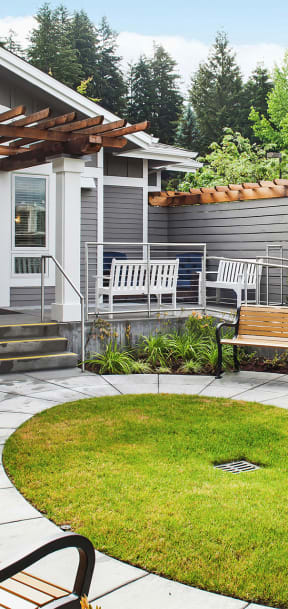 Amenities
The Comforts Of Their New Home
As at every COGIR community, delicious, high-quality meals are served throughout the day. Your loved one will enjoy home-baked bread served daily in the Bistro along with fruit and snacks available for the taking. Or they are welcome to stop by our country kitchens for a cup of coffee or to help prepare a meal. Plus, special diets like pureed foods are available if needed.
Directions
Visit Us Today!
It is worth noting that many residents especially love COGIR of Edmonds Assisted Living and Memory Care for its warmth, friendliness, and easy access to events and cultural activities.